A Ukrainian-born woman living in Chicago struggles to protect her mother – who refuses to leave Ukraine in the midst of the Russian invasion – as well as her own teenage daughter, who begins seeking increasingly dangerous measures to support the Ukrainian cause.
Can one Ukrainian-American woman keep her family safe in the face of the ongoing Russian invasion of Ukraine? This is the question that animates 
A Cherry Tree Grows in My Garden
. The story follows three women: Daria, an immigrant and artist who is a single mother living in Chicago's Ukrainian Village, her teenage daughter Marina who was born in the US, and Daria's own mother Tetiana who lives alone in Ukraine. The story explores the intergenerational and transcontinental toll of Russian aggression towards Ukraine and explores the lengths to which these women go to resist that aggression and to keep their family together.
A Cherry Tree Grows in My Garden
 takes inspiration from the narratives of Ukrainian-American families dealing with the repercussions of the 2022 Russian invasion of Ukraine. The title refers to a Ukrainian saying that references an idealized vision of pastoral life in Ukraine, where family and friends are close, and the bounty of the earth (represented by the cherry tree) is readily at hand. Taking inspiration from films that amplify the voices and showcase the perspectives of those often ignored by mainstream media, I seek to create authentic work that asserts the value and humanity of those on the margins.
The need to tell stories that, rather than resolving into neat or tidy endings, emphasize the difficult-to-resolve reality of lived immigrant narratives, has been impressed upon me by the writings of immigrant authors including Viet Thanth Nguyen, Aexander Hemon, and Lev Golinkin. Independent, artistic filmmaking allows space for narratives that refuse to completely resolve all dramatic tensions—the need to authentically represent the lived experiences of immigrants and individuals displaced by conflict outweighs the conventional demand for narratives that offer tidy resolutions.
My current writing and narrative film projects in development attempt to use the power of the moving image to explore the fragility of human experience - the suffering of refugee children (
Children Without a Voice
), themes of despair and salvation in a multi-narrative story which erupts out of a child in a hot car incident (
Redemption
), a mystery which revolves around a miracle-creating suspect who practices radical compassion (
True Crime Detective
), and individual tales of loss, loneliness and isolation (
Those Who Still Live Within Us
).
--Ron Schildknecht
KATERYNA TKACHENKO as DARIYA
​​​​​​​
A Cherry Tree Grows in My Garden 

features Kateryna Tkachenko in the lead role of 
Dariya.
A Ukrainian- born actor, model and visual artist. Kateryna helped her parents escape Ukraine after the start of the Russian-Ukrainian war and still has other family members and close friends remaining in Kharkiv.
Kateryna's artwork can be viewed below.
Images courtesy of Kateryna Tkachenko
YEVA WILD as MARINA​​​​​​​
Yeva Wild will be playing the role of Marina, Dariya's daughter.
Born in the Luhansk region in Eastern Ukraine, Yeva loves acting, filmmaking, reading, and playing violin. In 2014, Yeva and her family fled to Western Ukraine, then to the United States due to the full-scale invasion of Ukraine in 2022. Here she studies acting and organizes Ukrainian protests in Chicago. This fall she will begin studying Film and Theatre studies at Bard College in Simon's Rock in Massachusetts. Yeva's grandparents are still in the Eastern part of Ukraine living under occupation.
WRITTEN AND DIRECTED BY RON SCHILDKNECHT
Ron Schildknecht is an independent filmmaker, screenwriter, cinematographer and editor working in Louisville, Kentucky and Chicago, Illinois. Working in both dramatic and documentary form, his work, including 
The Legend of the Pope Lick Monster
, 
My Porcelain Past
, 
Borderlines
, and 
Fragments of a German American Mind
, often explores local history and culture. These films and others - 
Heavens Above
 and 
Muggs & Toast 
- have received awards at film festivals across the country. 
The Legend of the Pope Lick Monster
 continues to be a cult classic.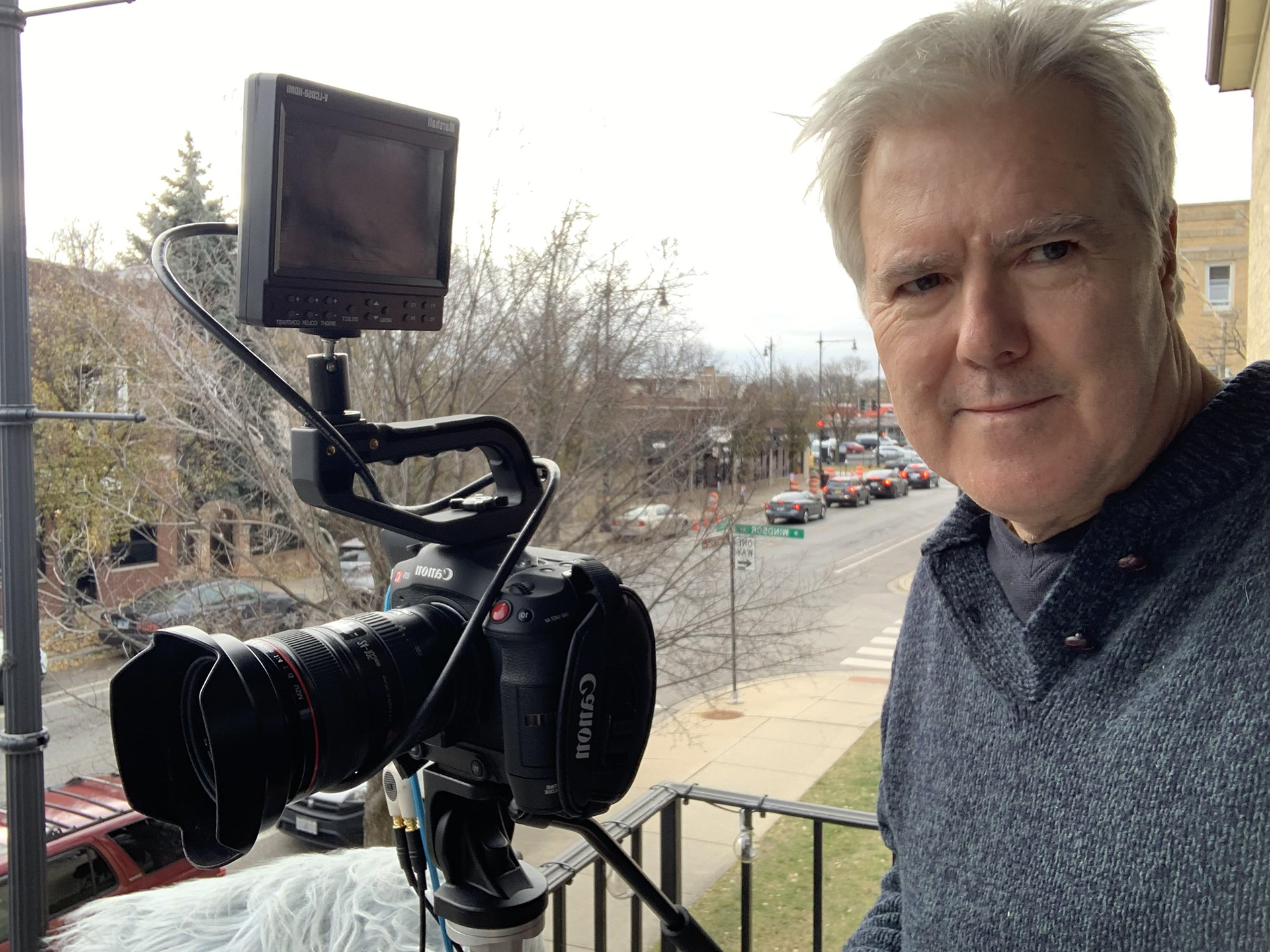 AMY FOOS KAPPOR, PRODUCER

​​​​​​​
Amy Foos Kapoor is an independent producer and writer based in Louisville, Kentucky. She has over 25 years of experience in film, television, and digital media. In Los Angeles, she worked on films including 
EdTV
, 
Air Force One
 and 
Playing God
, taking them through the process of production to post-production and delivery for worldwide distribution. She was a News and Senior Special Events Producer at NBC's affiliate station in Louisville where she produced and wrote content for live daily newscasts and political shows for 10 years including the Kentucky Derby and Oaks. Most recently, she produced the nationally syndicated TV show, 
Power To Change
. Amy is also currently producing a documentary on women jockeys and is the managing editor for the literary publication, The Louisville Review.
WINTER DAVIS, ASSOCIATE PRODUCER
Winter Davis has been producing and managing shows, programs, and events for various Chicago venues since 2011, and as a freelance producer/director/writer/performer/instructor/technology operator (you should see her business cards) since 2009. She is a member of The Second City, IFA Chicago, Filmscape, Sound Investment AV, Chicago Underground Film Festival, The Gene Siskel Film Center, and Chicago Filmmakers. Winter has a background in online production, writing, theater, and visual and media arts. She loves animals, coffee, and gluten-free snacks.
PAUL PEREZ, DIRECTOR OF PHOTOGRAPHY​​​​​​​
Paul Perez is a freelance director of photography, Steadicam/gimbal operator and editor for over 25 years, specializing in live events, reality TV and feature films. He resides in Louisville, Kentucky. 
ISAAC REGALADO, ASSISTANT DIRECTOR

​​​​​​​
In addition to a long career as an actor, Chicago native Isaac Regalado is also currently producing, directing, and starring in his own film, 
Glad to Know You
, based on his original screenplay.