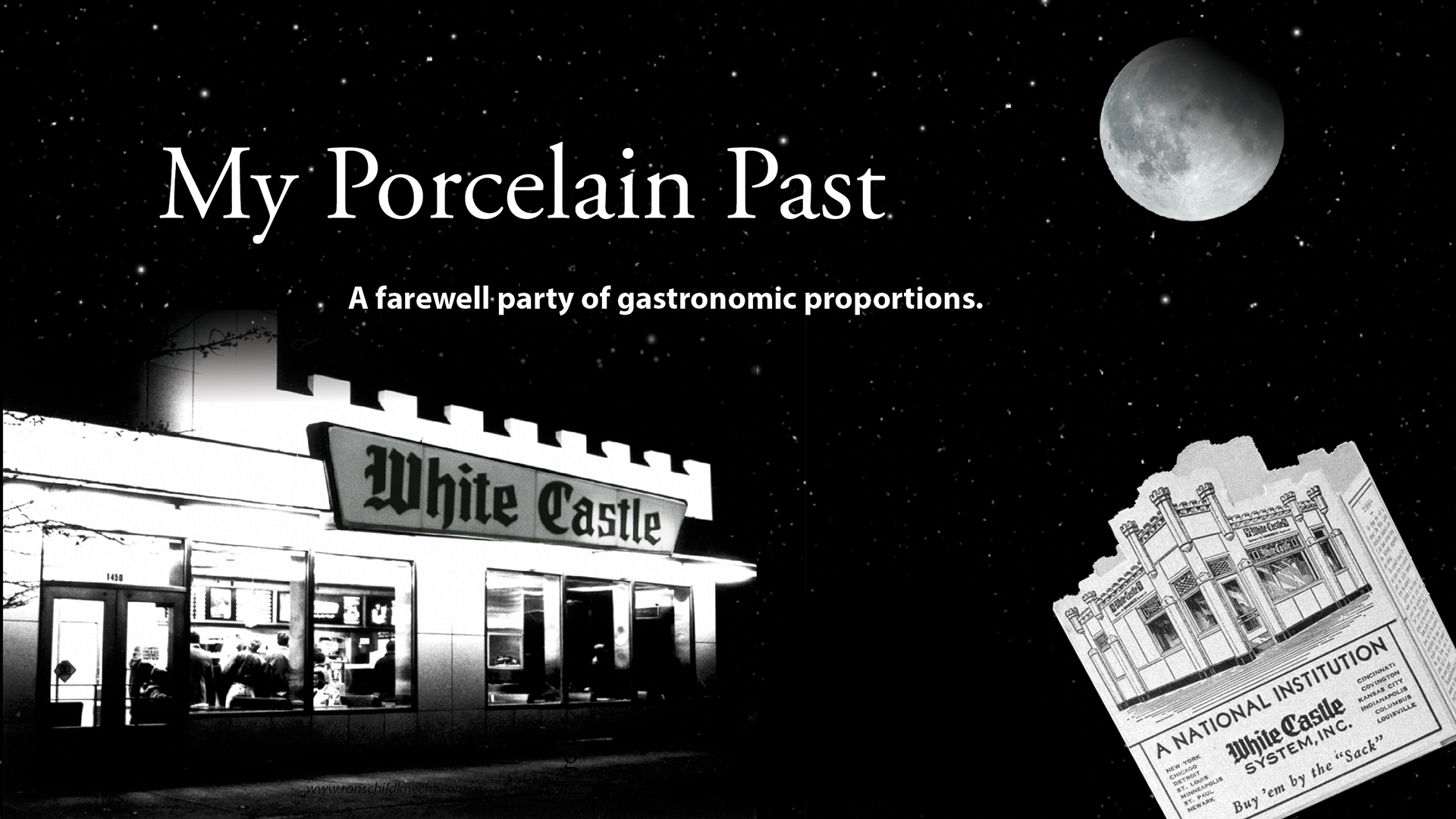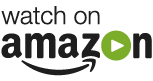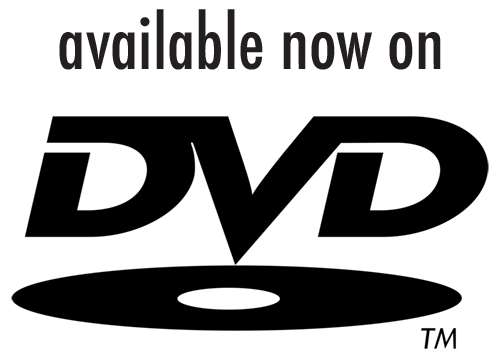 A shelter from the cold. A safe place for children. Somewhere to meet at any hour. A cheap place to eat. A neighborhood landmark.
Located on the corner of a major intersection in an established neighborhood, this Louisville White Castle restaurant meant a lot of things to a lot of people. For thirty two years.
So when residents learned that White Castle #12 was to close its doors forever due to a rent dispute, there was a huge public reaction. Some were angry and frustrated, others were nostalgic. Many came out for one final cheeseburger or cup of coffee. A few held a candlelight vigil, others a birthday party. There were television and radio interviews, rap songs, stories, chess games and guys with paper bags over their heads.
Whatever the gesture, thousands came out into the cold on December 21, 1988 for one simple reason - to bid an old and faithful friend farewell.
16mm film, 19 minutes, black and white
© 1992/2008 Germantown Films
______________________________________________________________________________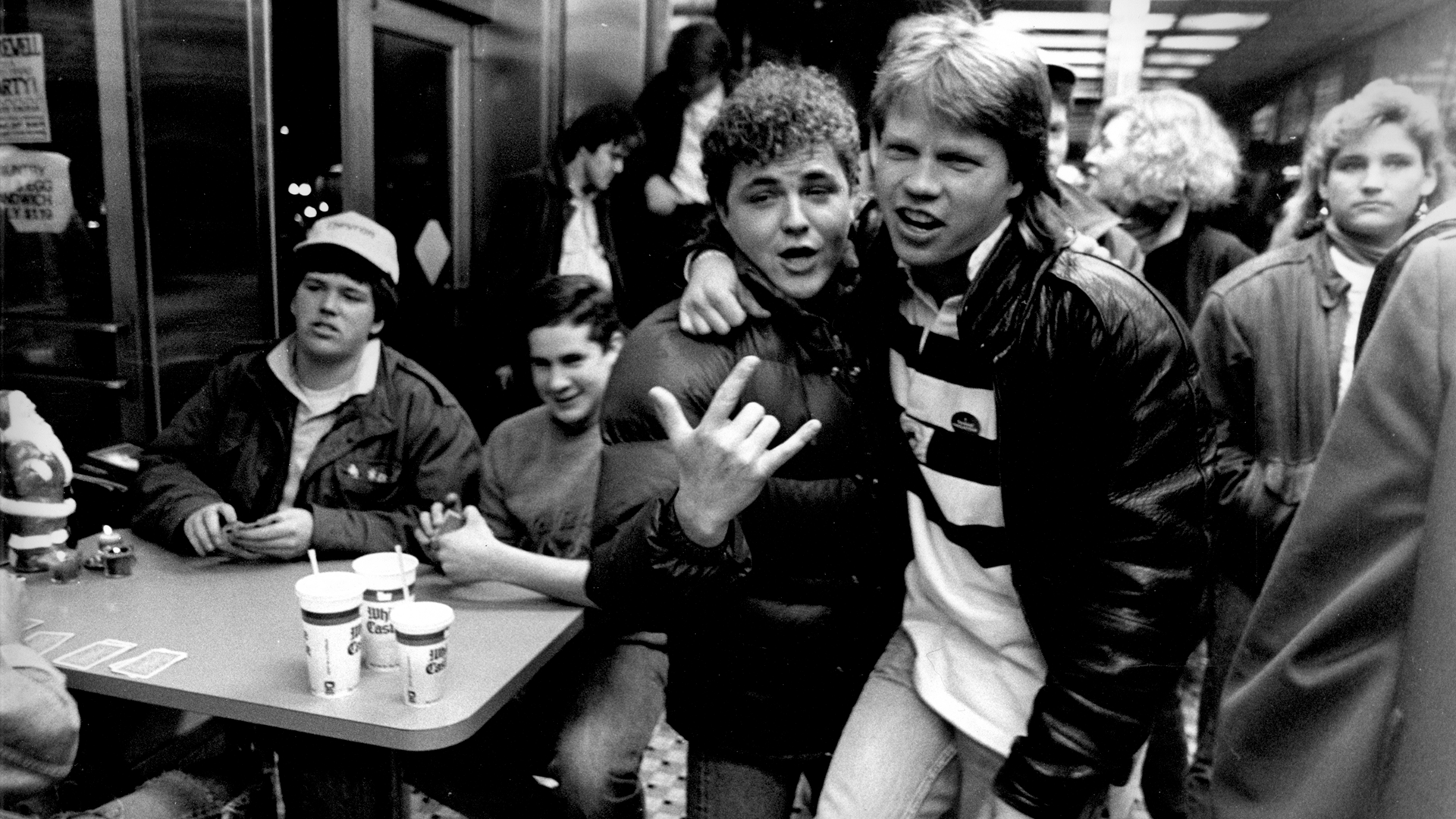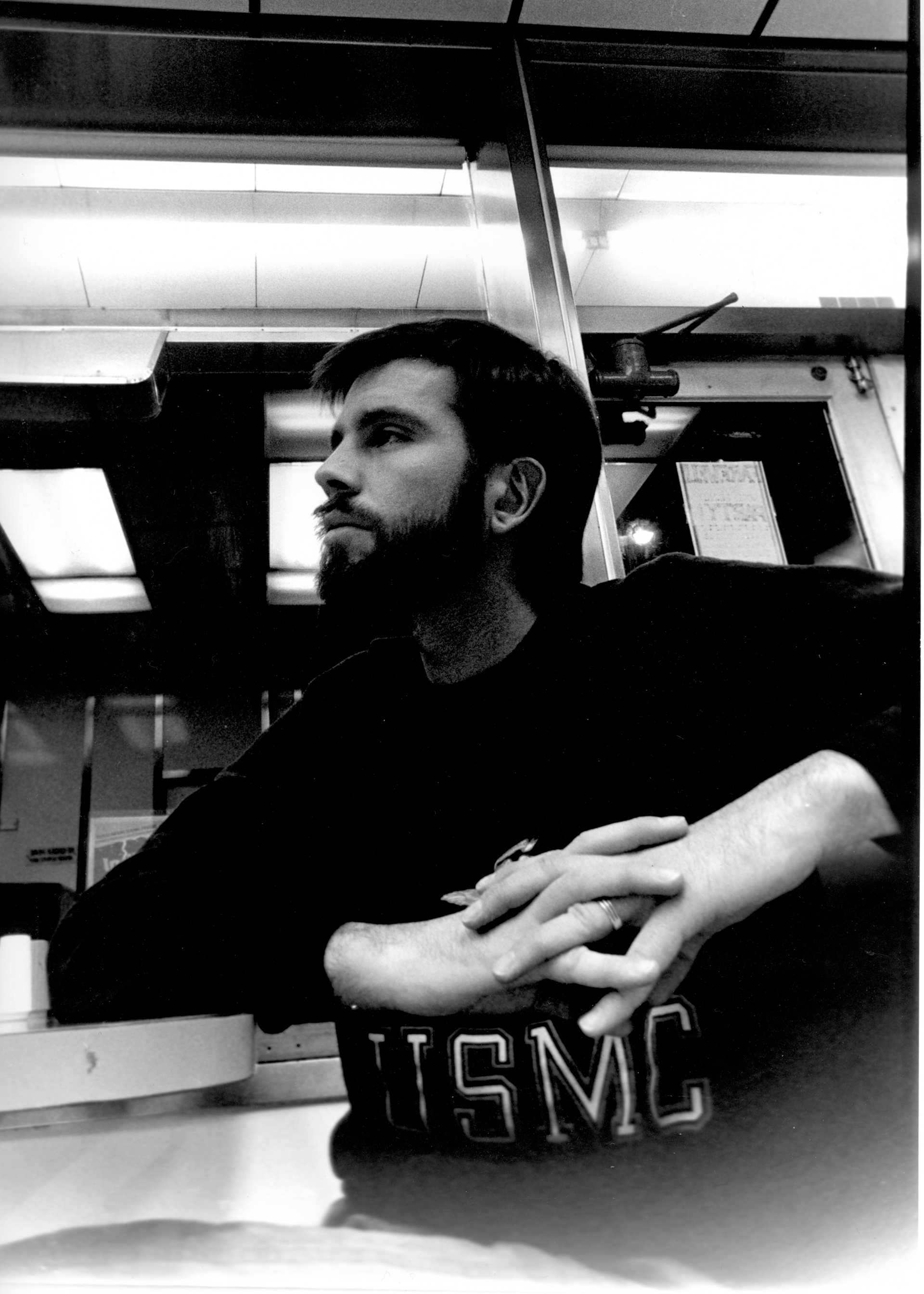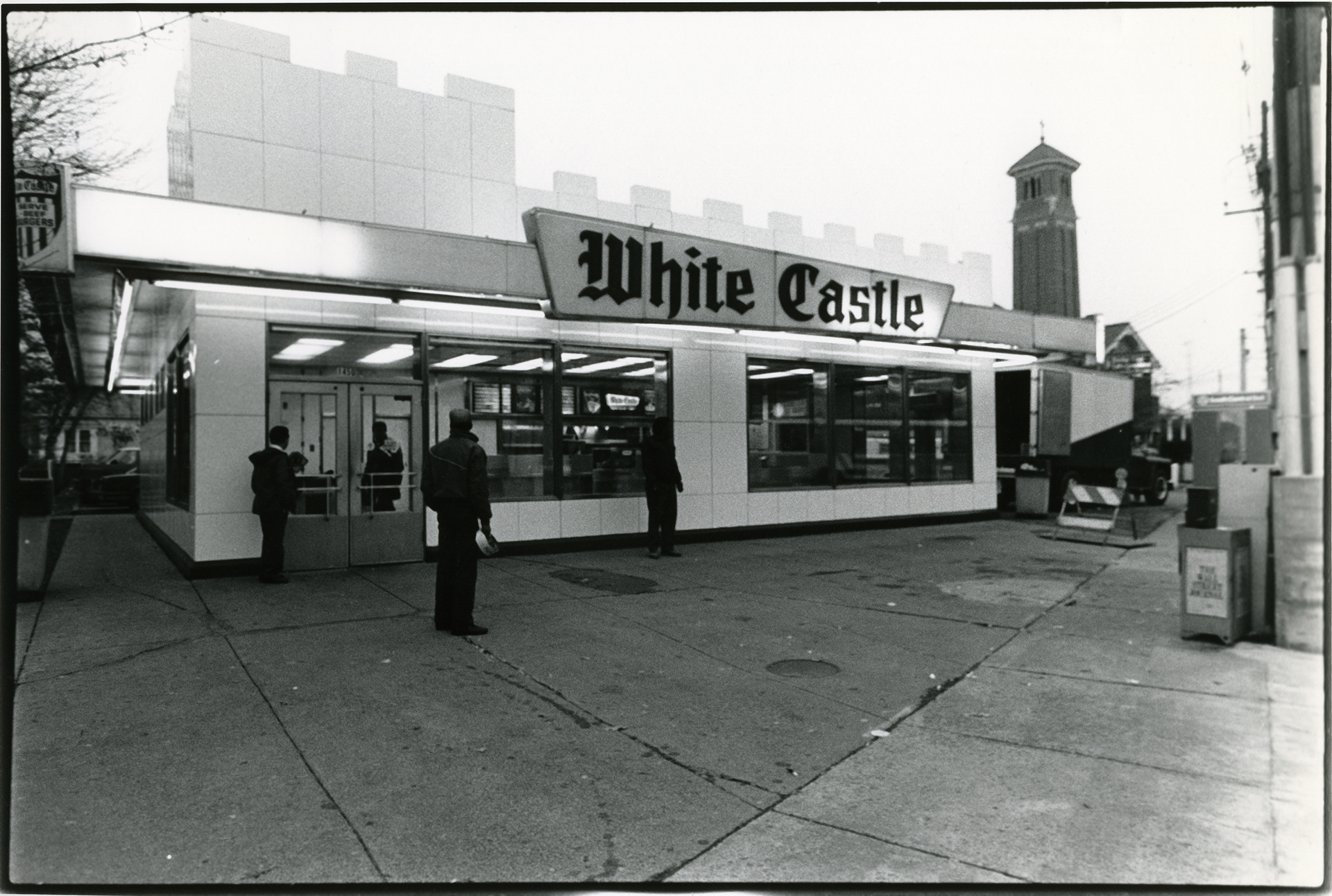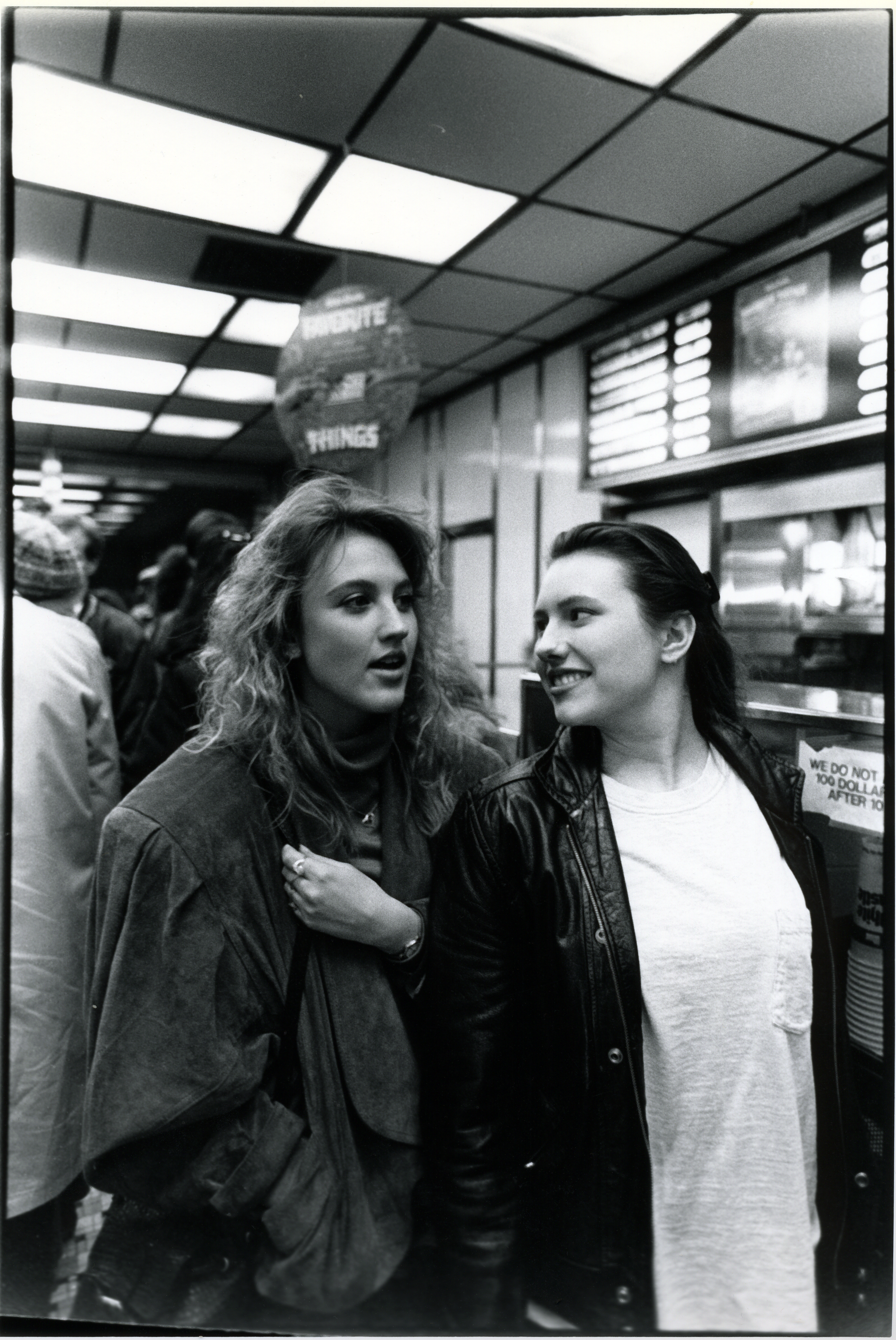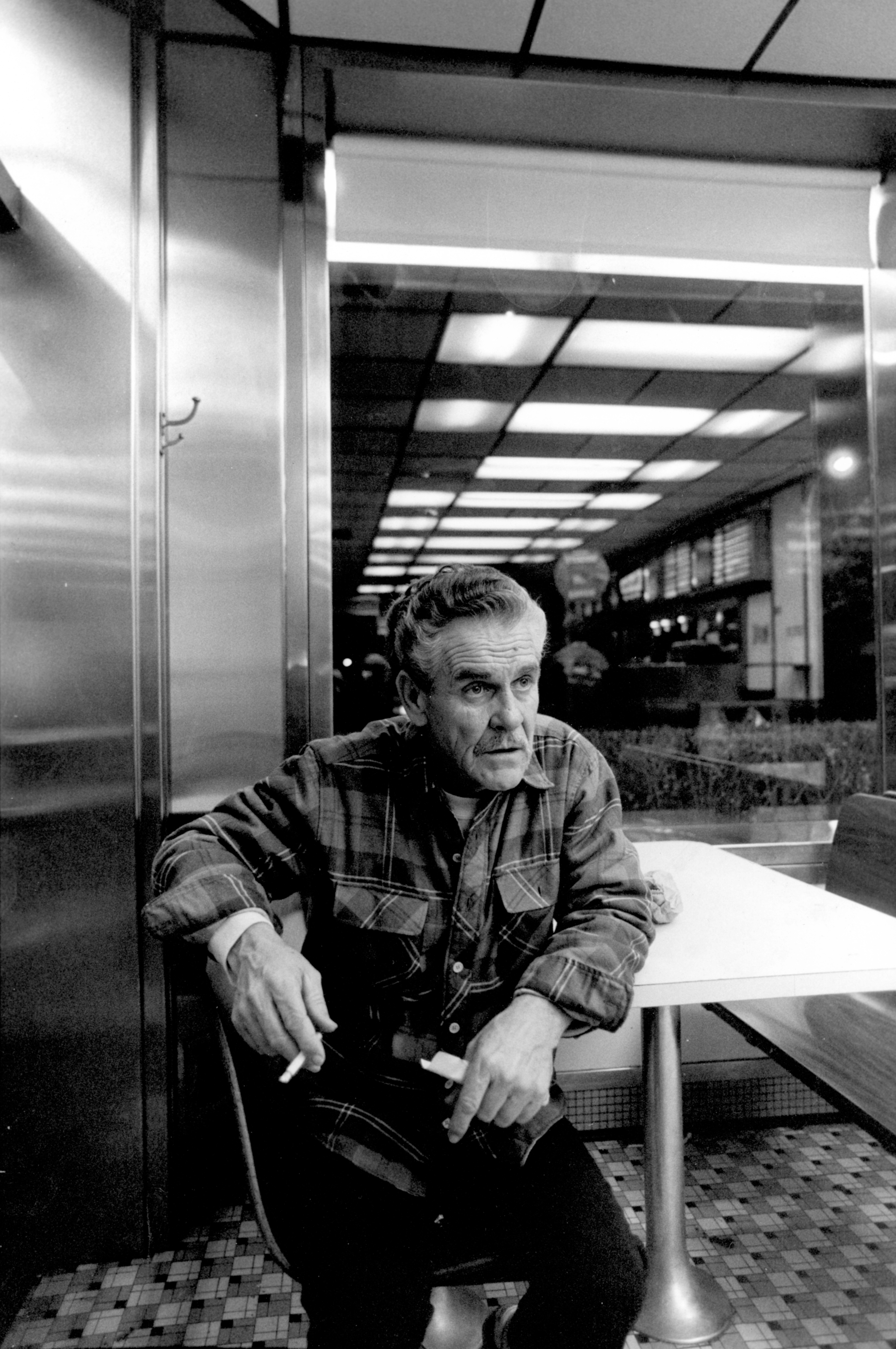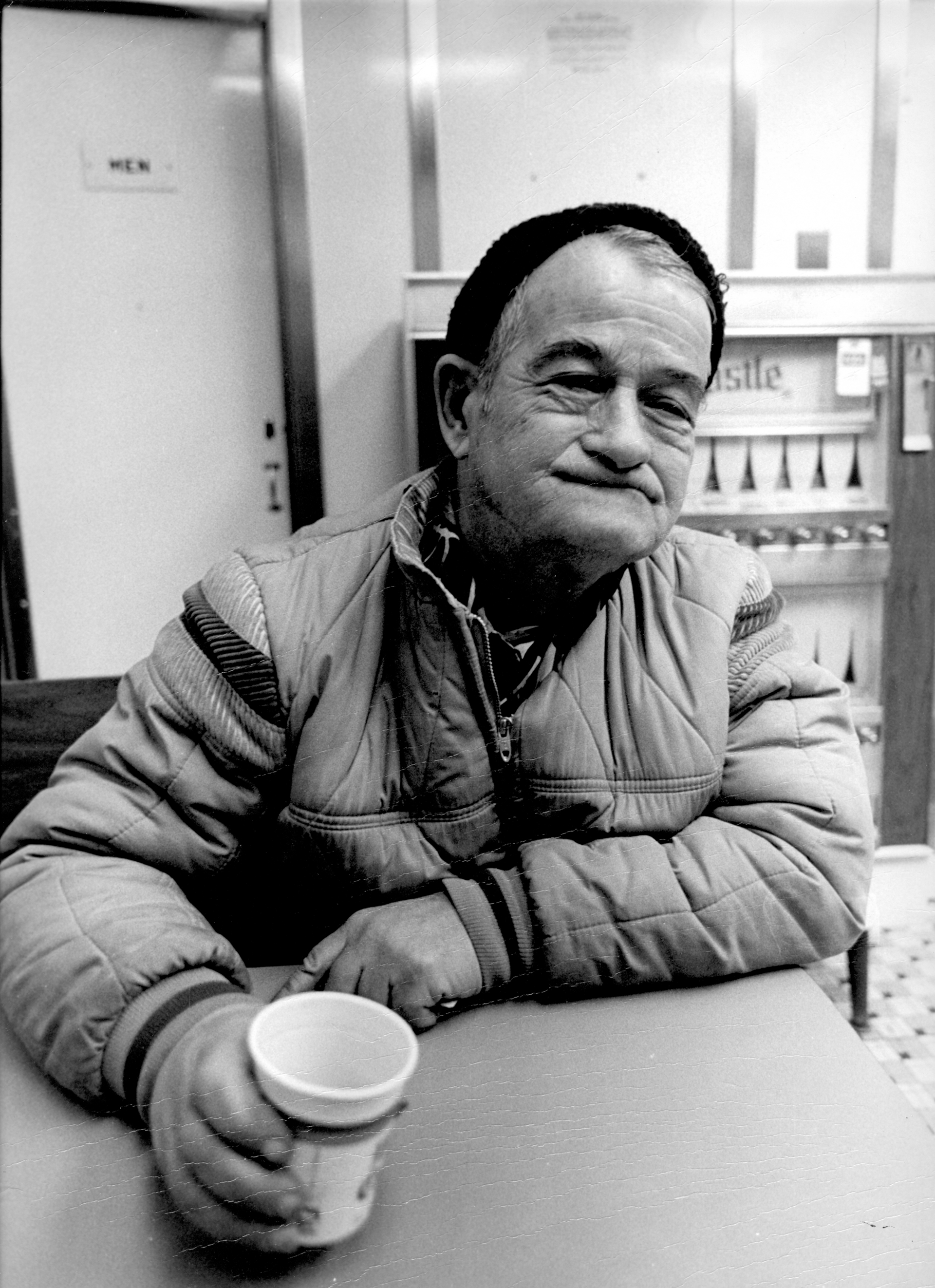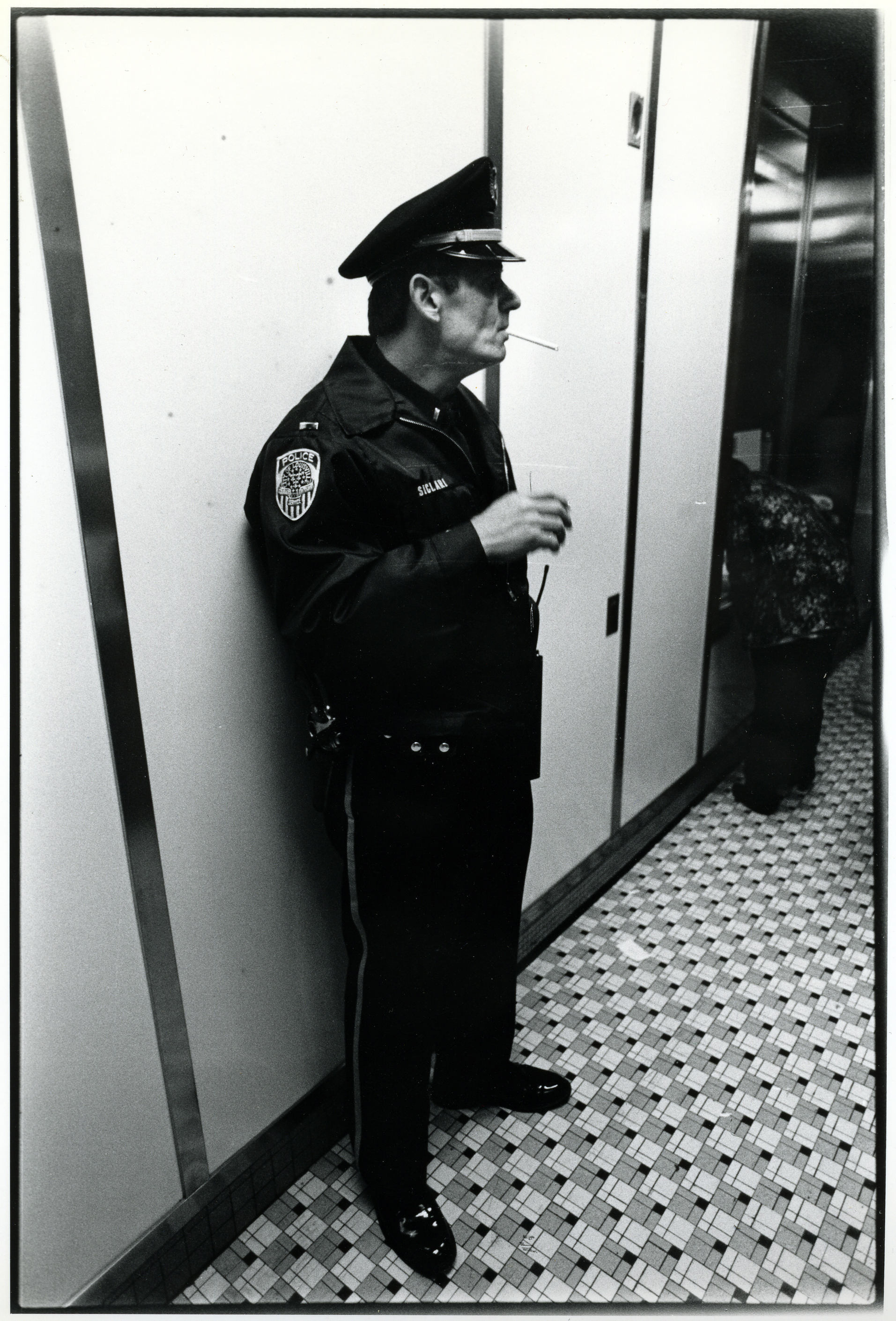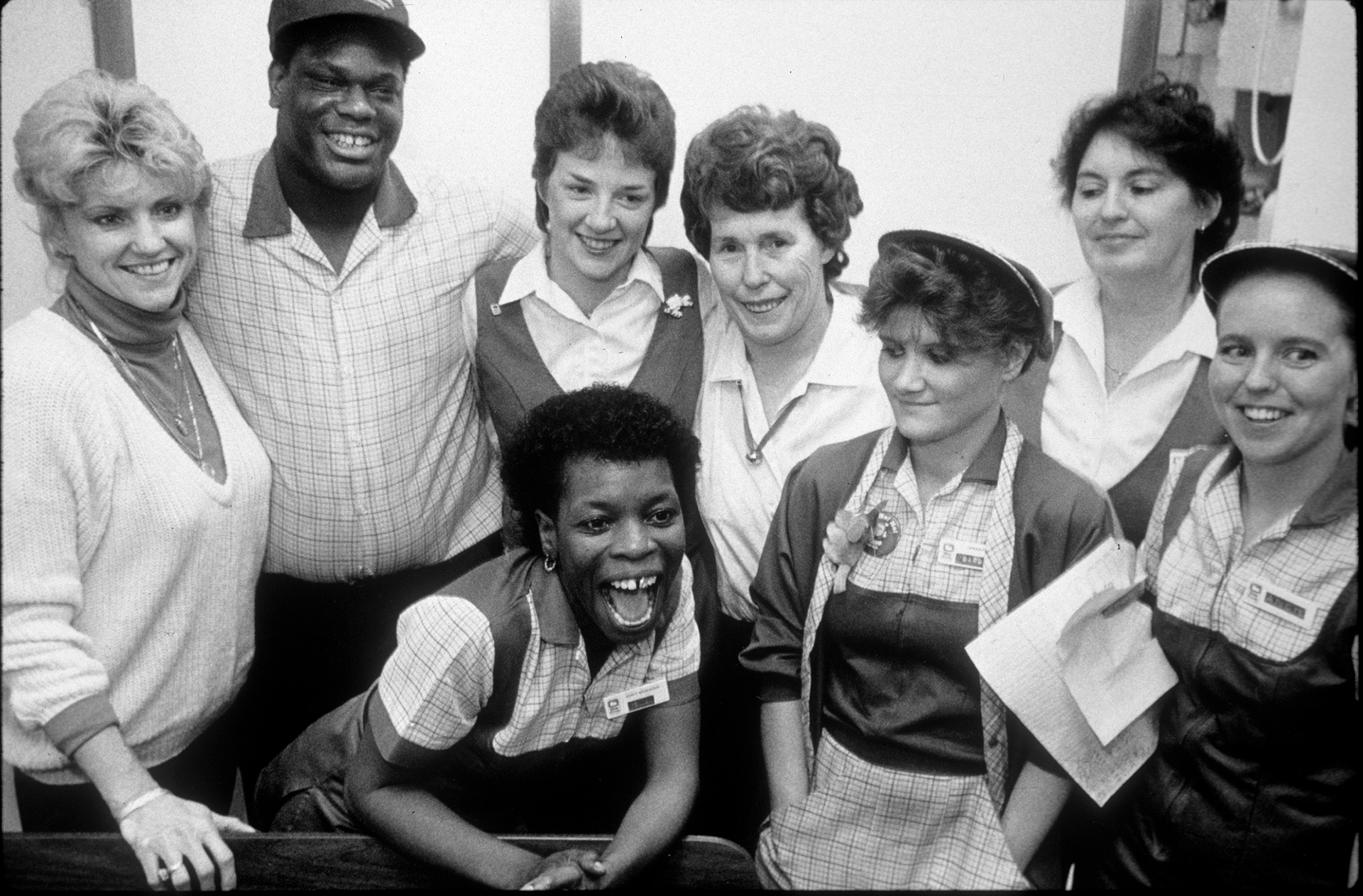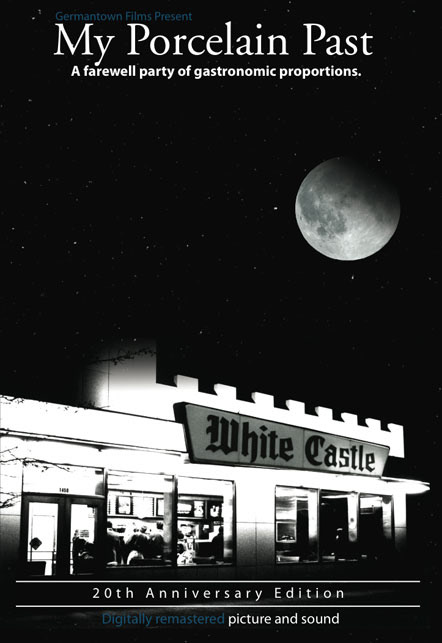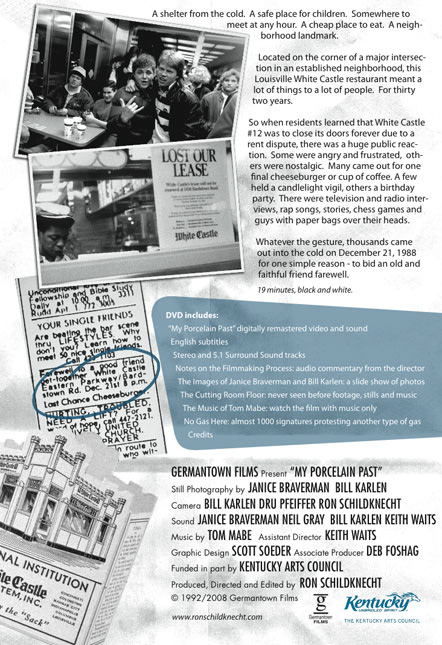 My Porcelain Past
 digitally remastered video and sound
English subtitles
Stereo and 5.1 Surround Sound tracks
Special Features include...
Notes on the Filmmaking Process: audio commentary from the director
The Images of Janice Braverman and Bill Karlen: a slide show of images
The Cutting Room Floor: never seen before footage, stills and music
The Music of Tom Mabe: watch the film with music only
No Gas Here: almost 1000 signatures protesting another type of gas
Credits
Hip to be square
C D Kaplan
LEO / April 15, 1998
White Castle -- that's what this is about. A new book, "Selling 'em by the Sack," chronicles the history of the White Castle System, and how the restaurant's hamburgers changed the way America eats. And before that, Louisvillian Ron Schildknecht captured the cult of the White Castle on film in a loving portrayal of the end of one special White Castle. Such is the fascination with these square hamburgers - these sliders - that a mythology has evolved and become interwoven with historical fact. But before we get to all that, we must acknowledge that everyone has at least one meaningful White Castle memory, most often an embarrassing one, which brings us to...
...The White Castle at Bardstown Road and Eastern Parkway opened on June 21, 1956. Due to a lease dispute with property owners, that store closed 32 years later on December 22, 1988, a day which shall remain in infamy.
More than the busiest day businesswise in the history of the store - which it was, according to Doris Edlin of the local White Castle office - that last day was a wake/celebration like few others seen in Louisville. Thousands of people, throughout the day and into the night and wee hours of the morning until the inevitable countdown to closing, came to celebrate this specific institution that had obviously become very important to a lot of people. The revelers were black and white, young and elderly, homeless and well-heeled.
Local film maker Ron Schildknecht captured the essence of the event in a fitting black-and-white film, "My Porcelain Past." Only 18 minutes long, using film footage interspersed with still photos, the documentary is a beautiful tribute to this hamburger joint that became a crossroad melting pot.
While Hogan's book chronicles the nuts and bolts of the White Castle business, Schildknecht's film reveals the soul of this institution that transcended it's purpose, which bring us to a few reasons why we care so much...
...Both Ron Schildknecht and David Gerald Hogan will be a book signing/film presentation at the Shelbyville Road Plaza Hawley-Cooke on Tuesday, April 21, at 7 pm. "My Porcelain Past" will be shown and will be available for purchase. Hogan will discuss his book and present a slide show. There will be White Castles to eat (in limited quantities), and authentic White Castle mugs will be raffled.
The Insiders' Guide to Greater Louisville and Southern Indiana
James Nold, Jr. and Julie D. Segal
Lexington Herald-Leader Specialty Publications / 1995
White Castle. Here's one piece of evidence in the "Is Louisville Southern?" debate: The local source of thin, square burgers with sweated onions ins't Nashville's choice, teh Krystal, but New Jersey's. The city continues its love affair with the "slider" (when a longtime location at Bardstown Road and Eastern Parkway closed, local filmmaker Ron Schildknecht made a elegiac film called My Porcelain Past). They're open every hour of the year except Christmas Day. (p. 96)
Slick Production..Loyal Fans Let Their Landmark White Castle Slide into Oblivion
Lawrence Muhammad 
The Louisville Courier-Journal / December 22, 1993
Celebrants last night wolfed down free, cold burgers, and watched stand up comedy and a 20-minute documentary memorializing the fabled White Castle restaurant that closed at Bardstown Road and Eastern Parkway five years ago yesterday.
First came the time-honored ritual of naming that culinary oddity that has been sold in supermarkets and trucked or flown to loyal customers in remote locales.
"Sliders!" a voice cried among the crowd of 150 at the Comedy Caravan club in Mid-City Mall.
"Belly Busters!" yelled another.
"Smellies!"
"St. Matthews Steaks!"
"Beef Bombs!"
Next were the heartfelt homages-a vegetarian whose one meat dish was a slider, confessions of whiling away hours in the restaurant instead of going to school.
"I streaked naked in front of White Castle one night," bragged the event's host, popular comic Lawrence Thomas, "me and two of my friends who I shouldn't mention their names.... Chris Lane and Kevin O'Bryan."
Thomas said Lane "got scared and hid in a nearby alley" while he and O'Bryan crouched behind cars on the parking lot to evade police cars until the coast was clear, then "jumped up and down in front of the window."
A Jiffy Lube finally was built on the lot last year, but the restaurant was a Highlands hangout for 32 years, and closed Dec. 21, 1988. Customers that night threw an impromptu, 24-hour farewell bash, consuming 10,223 burgers, filching table settings for souvenirs and patrolling the sidewalk with restaurant bags over their heads.
Those memories were evoked last night with the 20-minute documentary "My Porcelain Past" by Louisville filmmaker Ron Schildknecht, who shot interviews and vignettes at 6 a.m. Dec. 21 and continued until the doors closed at 5 a.m. Dec. 22.
Premiered in January 1992 at the Water Tower, the film showed Thomas' ad-libbed rap ode ("We're closing the place down, don't you know/the homeless people don't have no place to get out of the snow") and characters who hoped for the "White Castle Super Store" and planned their retirements around a perch near a restaurant window.
Last night's sponsors, Germantown Films and MIX 102 Radio, produced - under police guard and from foil wrapping inside a zipped bag fished from a chained and padlocked container - the final two hamburgers cooked at White Castle No. 12.
"They've been kept in a thermostatically controlled storage for the past five years," said Rob Kersting, a Comedy Caravan publicist.
Food-service worker Margie Butler and lawyer Alex Bate, longtime Highland residents, fondly recalled the restaurant closing, though they rarely ate there. "But when you feel like a White Castle," Bate said, "nothing else will do.
Film Documents Last Hours of a Louisville White Castle
Roger Fristoe 
The Louisville Courier-Journal / January 5, 1992
"It was the most cosmopolitan restaurant in Louisville, period. There was nothing then and there's nothing now that compares to what we had at that location." 
Louisville filmmaker Ron Schildknecht is talking about the White Castle that stood as a neighborhood landmark at Bardstown Road and Eastern Parkway for 32 years before it closed and was leveled in December 1988 after a dispute over renewal of its lease. 
"My Porcelain Past," Schildknecht's documentary about the restaurant's final 24 hours of operation, will have its premiere showings Friday at the Water Tower as an attraction of the Louisville Visual Art Association. 
In recording the restaurant's final day and night, Schildknecht and assistant director Keith Waits shot 1,600 feet - 45 minutes worth of - 16mm film. They later edited that to 20 minutes. 
The full range of the White Castle's eclectic clientele, Schildknecht says, was represented in the thousands of people who came to bid a fond farewell to their old hangout. The restaurant's patrons had ranged from the homeless to the upwardly mobile, from school children to the elderly, from neighborhood residents to bus patrons from all over the city. 
The filmmakers began shooting interviews and vignettes at 6 a.m. Dec. 21 and continued until the restaurant doors closed at 5 a.m. the next morning. The mood, Schildknecht says, was angry at first. 
"People were genuinely upset about what was happening. In the afternoon, things got a bit melancholy, with old friends coming to lunch together for the last time. Toward the end there was more of a party atmosphere." The final farewell gesture, as closing time approached, was a candlelight vigil. 
Schildknecht, who worked as a media artist with the art association for six years and as artist-in residence with the Kentucky Arts Council for three years, is a media production specialist at Western Kentucky University in Bowling Green. His previous works include "The Legend of the Pope Lick Monster," a short narrative film about a mythical creature who lures teenagers to their deaths at a train trestle in eastern Jefferson County. 
Screenings of "My Porcelain Past" will be preceded by a display of slides photographed by Janice Braverman of Cincinnati during the White Castle's final week. 
Programs begin at 7:30 and 9 p.m. Admission is $3. 
A related exhibition of still photographs of the restaurant and its clientele by Braverman and the late Bill Karlen also opens on Friday evening and will continue at the Water Tower, Zorn Avenue and River Road, through Jan. 24. Some of Karlen's photographs are included in Schildknecht's film.
My Porcelain Past: The Closing of a White Castle
Visual Art Review / Winter 1991/92
My Porcelain Past: The Closing of a White Castle is a 30 minute black and white documentary film by Ron Schildknecht. The film focuses on the closing of a cultural landmark - the White Castle restaurant at Bardstown Road and Eastern Parkway, which closed its doors forever in 1988 due to a rent dispute. The passing of this 32 year old neighborhood landmark provoked public response as it was a haven for many indiviuals at all hours of the day and night. Perhaps the city's most cosmopolitan restaurant, it provided common ground for and united many diverse populations - Highland residents, city-wide bus patrons, school children, the upwardly moblile and homeless individuals, among others. The final 24 hours of its existence were marked by a gathering of thousands of these individuals during the countdown vigil.
Still images by photographers Janice Braverman and Bill Karlen were taken during the final week at various hours of the day and night in an attempt to capture the full representation of this White Castle's patronage. The final 24 hours of its existence, documented with scenes and interviews on 16mm black and white film by Ron Schildknecht with Keith Waits. The touching, poignant and sometimes humerous still photography images will be integrated into the film and interviews.
In conjunction with the release of the film, the Louisville Visual Art Association, located at the Water Tower, will present a two week photographic exhibit of the still images for the production. The exhibit will coincide withe LVAA annual gale and exhibit, Dinnerworks.
Ron is an accomplished filmmaker with a M.S. from East Texas State University. He worked as a media artist with the LVAA for six years, serving as the Kentucky Arts Council artist-in-residence for the last three years. During that time he founded the LVAA Media Arts Center, securing equipment, developing a network of regional artists to use the center, providing technical assistance to community groups, teaching classes of children and adults and showcasing the work of the professional artists and students in various formats including film festivals and and broadcasts on KET. Ron is currently a Media Production Specialist at Western Kentucky University.
Ron has completed several professional artistics projects including The Legend of the Pope Lick Monster, a 16-minute black and white film, along with My Porcelain Past: The Closing of a White Castle and Borderlines, a 30-minute color narrataive film currently in production, which has received funding from the Kentucky Film & Video Project and the National Endowment for the Arts.
Produced, Directed and Edited by
RON SCHILDKNECHT
Still Photography by
JANICE BRAVERMAN
BILL KARLEN
Assistant Director
KEITH WAITS
Music
TOM MABE
Associate Producer
DEBORAH FOSHAG
Camera
BILL KARLEN
DRU PFEIFFER
RON SCHILDKNECHT
Sound
JANICE BRAVERMAN
NEIL GRAY
BILL KARLEN
KEITH WAITS
Production Intern
CHRIS FANNIN
Graphic Design
SCOTT SOEDER
Funded in part by
THE KENTUCKY ARTS COUNCIL